Mobix implements a unique mechanism for recording, playback and adaptation of autotests based on machine learning technology. It enables full-scaled automation of mobile application security testing.
Full automation of security testing
Mobix records autotests using AI/ML methods. This provides a new level of abstraction when creating autotests. To write autotests with Mobix, test engineers do not need to know the details of the implementation of the mobile app under test. The tester only needs to interact with the application just as a user.
Vulnerabilities Detection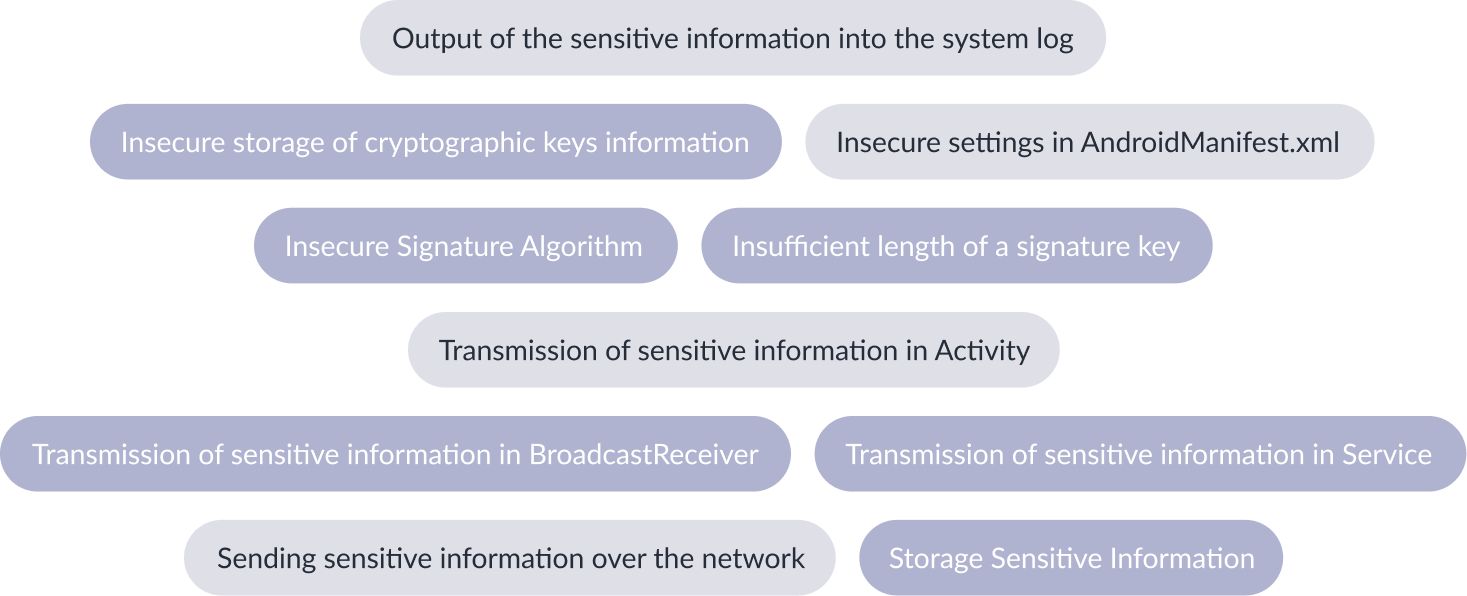 Mobix detects more than 50+ types of vulnerabilities. For best results and performance, our technology uses a combination of several MAST practices for various scan modes.